Astronomical Events Information | 2016 | August
Star Week
The 1st to the 7th is "Getting to Know the Night Sky" Week.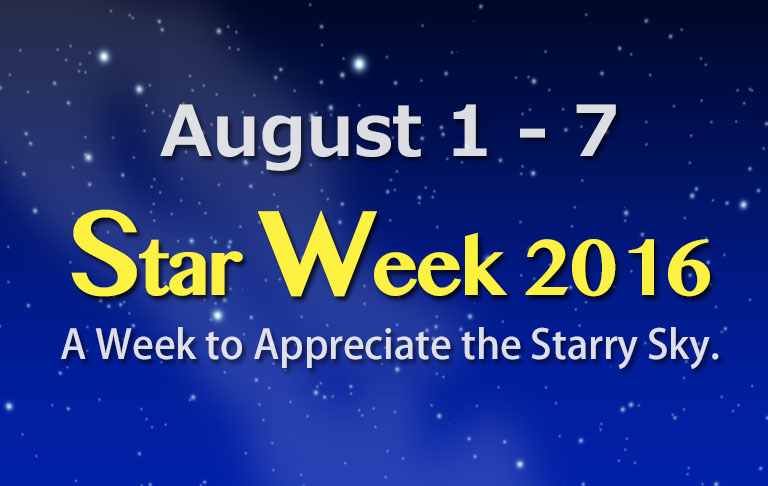 Each year, August 1 to 7 is "Star Week--A Week Getting to Know the Night Sky--". Star Week is a campaign for a wide range of people, from children to adults, to become familiar with the starry sky. Because children are on Summer Vacation, this is a time when they can stay up a little late. Please take this opportunity to gaze at the starry sky.
Throughout Japan, events like stargazing parties are being held in cooperation with Star Week.