Ishigakijima Astronomical Observatory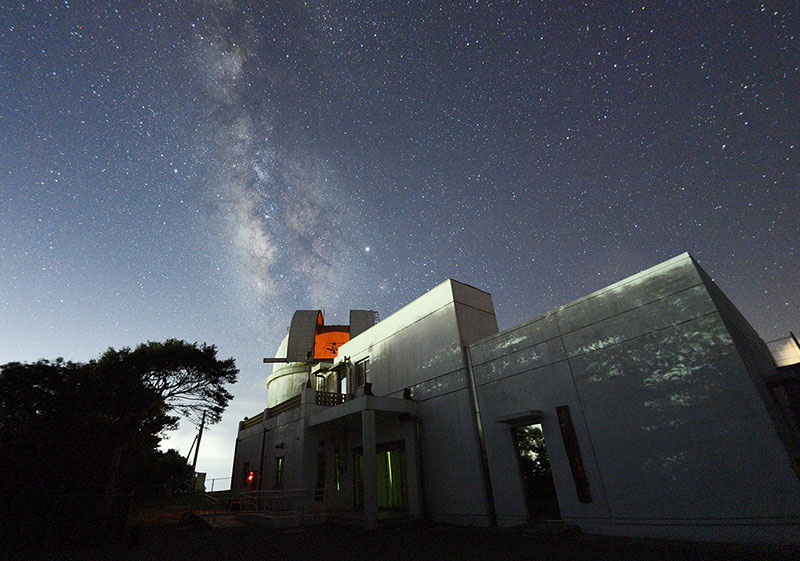 Ishigakijima Astronomical Observatory is operated through the cooperation of 6 organizations: NAOJ, Ishigaki City, Ishigaki City Education Committee, Specified Nonprofit Corporation Yaeyamahoshinokai, Okinawa Prefecture Ishigaki Youth Center, and University of the Ryukyus.
Ishigakijima Astronomical Observatory is equipped with the "MURIKABUSHI Telescope," an optical-infrared reflector telescope with a 105 cm aperture, the largest in the Kyushu-Okinawa area. It is used to conduct research observations of Solar System objects and transient astronomical objects as well as astronomy public outreach (facilities open to the public, stargazing parties, etc.).
Visit Guide
Regular Stargazing Parties

Stargazing parties are held with the MURIKABUSHI telescope. Reservations, made by telephone, are required.

Open Facilities

Visiting the telescope (reservations not required)
4D2U Theater showings (reservations required)

Website
Access
1024-1, Arakawa, Ishigaki, Okinawa 907-0024, Japan
+81-980-88-0013