Okayama Astrophysical Observatory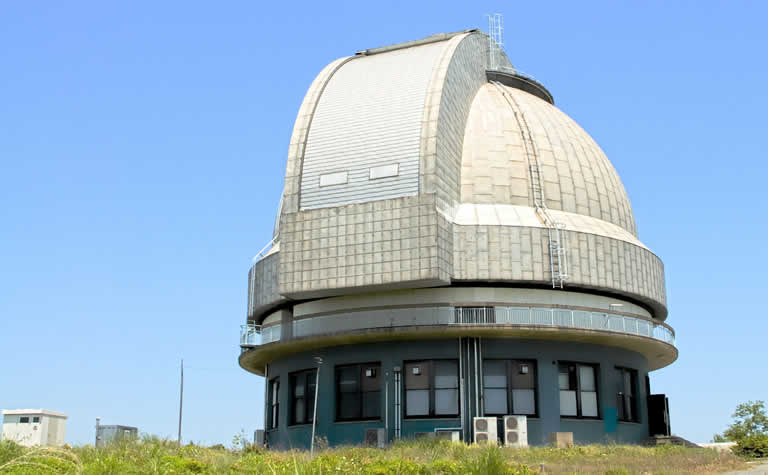 On March 31, 2018, Okayama Astrophysical Observatory complicated its mission and became the "Subaru Telescope Okayama Branch Office". Consequently, NAOJ has discontinued public access to the observatory. Okayama Astronomical Museum continues to be open to the public.
Okayama Astrophysical Observatory is on the top of Mt. Chikurinji in Okayama. The observatory has been the center of optical and infrared astronomy research in Japan for over 50 years. The 188-cm Reflector Telescope, the largest reflector in Japan, operates here in addition to the 91-cm Reflector Telescope and the 50-cm Reflector Telescope.
Visitors can see the 188-cm Reflector Telescope through a glass window, panels introducing the research, and the exterior of each dome. It is also possible to look across the vista of the Asakuchi cityscape and the Seto Inland Sea.
Visit Guide
Visitors' Area

9:00 a.m. to 4:30 p.m.

Website
Access
3037-5, Honjo, Kamogata, Asakuchi, Okayama 719-0232, Japan
+81-865-44-2155
There is no public transportation to the observatory.
Okayama Astronomical Museum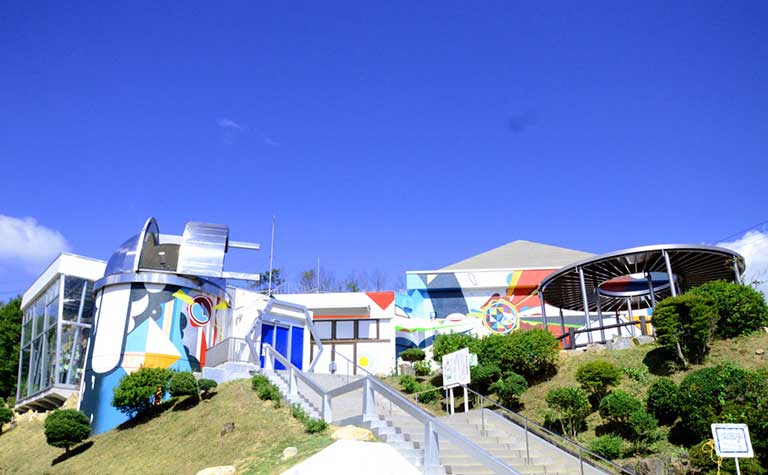 Okayama Astronomical Museum, managed by Asakuchi City, is located next to Okayama Astrophysical Observatory. Please combine your visit to Okayama Astrophysical Observatory with a visit to this museum.
Open Hours

9:00 a.m. to 4:30 p.m. (Please check the days it is closed at the Okayama Astronomical Museum website.)

Main Facilities / Exhibits

Planetarium, 4D2U Theater, Solar Observation Room, Exhibition Room, etc.

Website