For the Public
Want to know about astronomy and Universe

Astronomical Events Information
Click here for monthly calendars of astronomical phenomena with guides for viewing selected events.

Ephemeris Computation Office, NAOJ
With the "Sky Viewer" you can easily explore the appearance of a typical urban night sky (planets and constellations are visible).The Celestial Phenomenasection of the glossary explains the planetary phenomena terms: greatest elongation, opposition, conjunction, stationary, etc.
Want to get latest information of NAOJ
NAOJ Pamphlet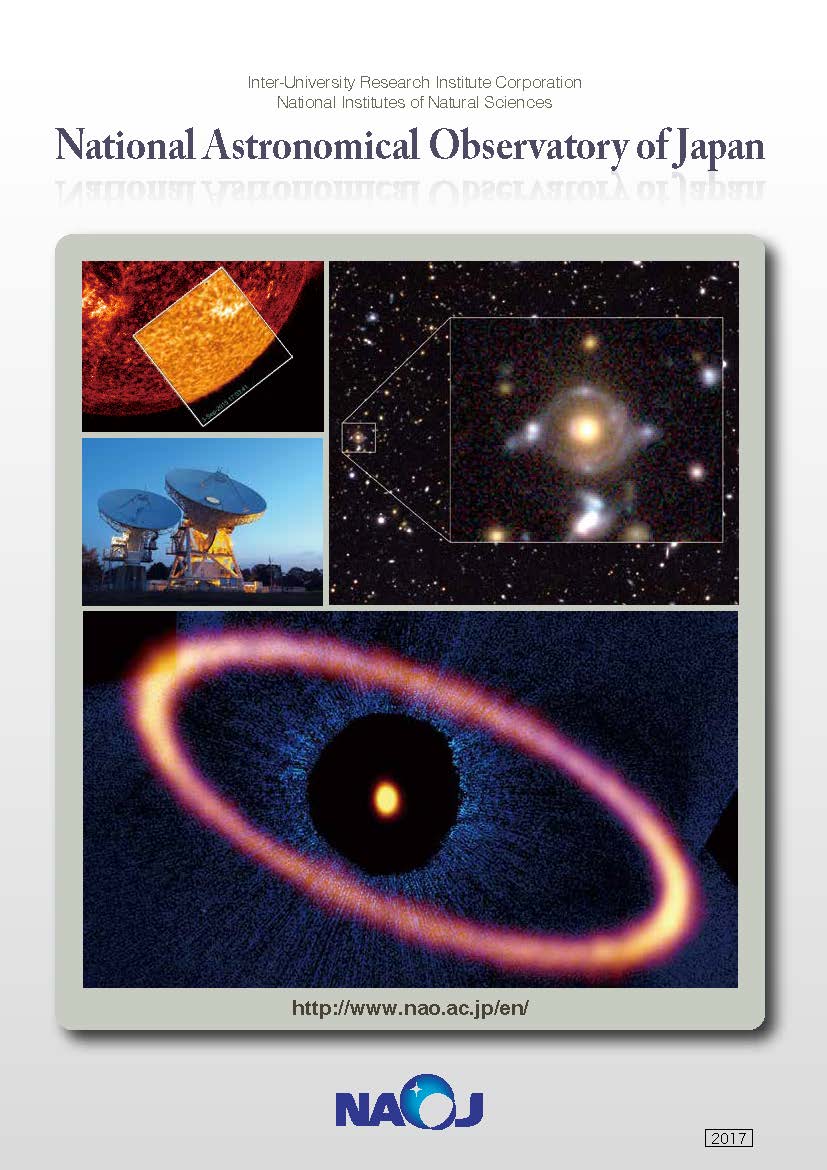 NAOJ Pamphlet
This pamphlet features introductions to NAOJ's research targets, activities, organization, research facilities, projects, etc.