About Mizusawa VLBI Observatory
We formed a giant VLBI (Very Long Baseline Interferometry) observational network across Japan by combining observational data from 20-m radio telescopes erected in 4 locations around the country (Oshu City, Iwate Prefecture; Satsumasendai City, Kagoshima Prefecture; Ogasawara, Tokyo; and Ishigaki City, Okinawa Prefecture.) Through this network, we conduct observations to measure the positions of celestial objects in the Milky Way Galaxy with high precision. The positions of stars appear to shift due to the orbital motion of the Earth around the Sun (annual parallax.) Using this parallax we can accurately determine the distance to a star, while at the same time researching the motion of the Milky Way Galaxy. Remote observations using the 4 radio telescopes are controlled from Mizusawa Campus, and the observational data is combined and correlated in the Mizusawa Campus correlation center. Additionally, we are advancing the study of active galactic nuclei located in the centers of other galaxies through high precision measurements. Utilizing various radio telescopes, we conduct collaborative research with universities: Kagoshima University (6 meters), Yamaguchi University (32 meters), and Ibaraki University (Takahagi 32 meters and Hitachi 32 meters).
We are also advancing VLBI observations throughout Japan via cooperation with various observation faculties: The Geographical Survey Institute's Tsukuba 64 meters, NICT (Kashima 34 meters), JAXA (Usuda 64 meters), and radio telescopes belonging to local universities (for example: Hokkaido University's 11 meters and Gifu University's 11 meters).
We are promoting international collaboration with countries in East Asia. Observations combining VERA and three KVN (Korean VLBI Network) radio telescopes located in South Korea are ongoing. Additionally, we are working to complete the East Asia VLBI Network through cooperation with organizations in multiple Chinese telescopes in Shanghai, Urumqi and Kunming. To this end, we are investing in the Japan-Korea Joint VLBI Correlator at the Korea Astronomy and Space Science Institute. It is playing an important role as the main correlation center for VLBI observations in the East Asia region.
Science Result and Correlation Center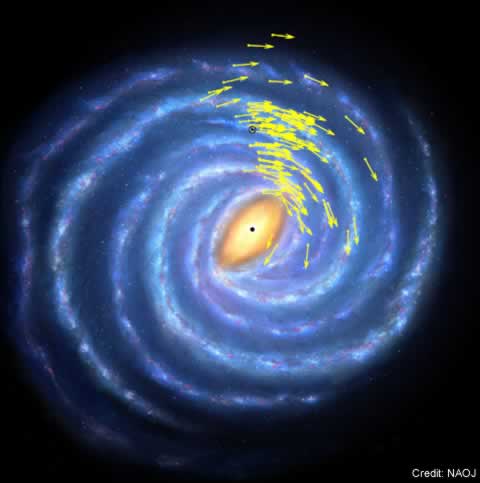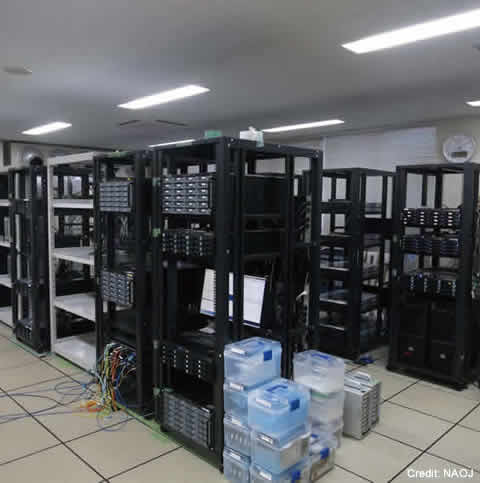 20-m radio telescopes

20-m radio telescope in Mizusawa

20-m radio telescope in Iriki

20-m radio telescope in Ishigaki

20-m radio telescope in Ogasawara