About Gravitational Wave Project Office
The first observations of gravitational waves from the merger of two black holes made by the LIGO detectors, have shown the potential of gravitational wave astronomy in revealing new aspects of the Universe that cannot be observed by other means. In order to open this new window over the Universe, we are promoting the KAGRA project in collaboration with ICRR, KEK and other universities. KAGRA is a large cryogenic gravitational wave telescope using a 3 kilometer laser interferometer placed in the Kamioka underground site. TAMA300, the 300-m laser interferometer situated on Mitaka campus, is a prototype of KAGRA and acts as a test facility to evaluate key elements and techniques before its installation on KAGRA. The project office is also promoting DECi-hertz Interferometer Gravitational wave Observatory (DECIGO) in space in anticipation of its future development.
Photo of KAGRA and Illustration of the gravitational waves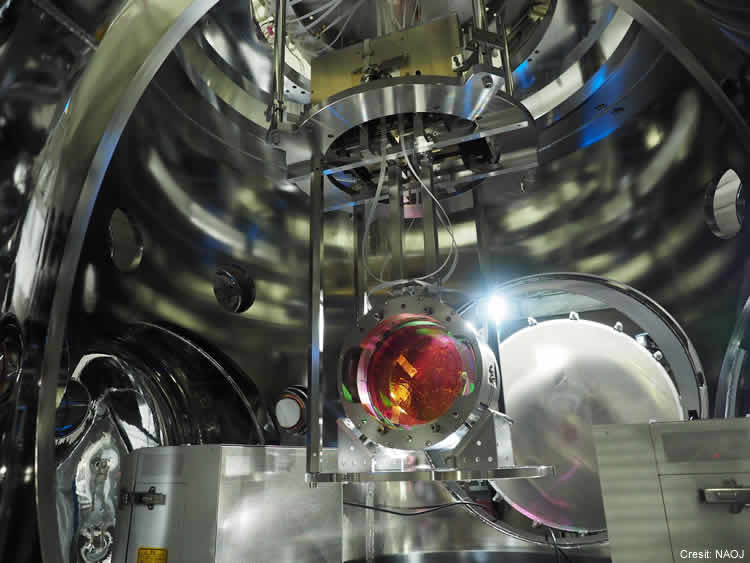 Telescopes

KAGRA
KAGRA is a large-scale laser interferometer, with 3 kilometers long L-shaped arms, built in underground tunnels in Kamioka, Gifu Prefecture.

TAMA300
TAMA300 is an interferometric gravitational wave antenna with a baseline length of 300 meters erected at NAOJ Mitaka Campus.