The Solar System Walk
A One-14-Billionth Scale Model of Our Solar System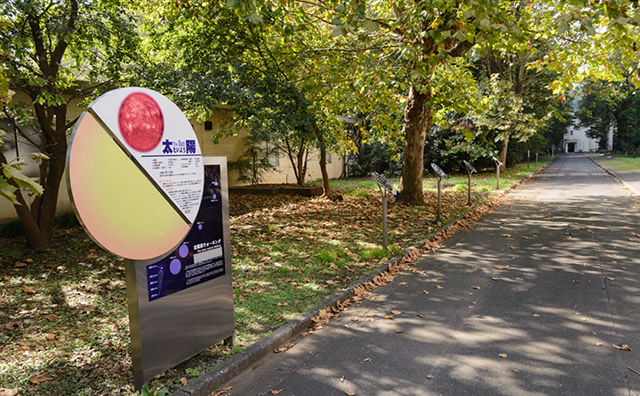 The Solar System Walk is a one-14-billionth scale model of our Solar System, with an information plaque at each planet.
The actual distance between the Sun and Saturn is about 1.4 billion kilometers (886 million miles), meaning that it would take 40,000 years to traverse the distance on foot. But in this one-14-billionth scale model, this distance is reduced to only 100 meters (328 feet). This way, you can reach Saturn in only a few minutes' walk. If your average stride is about 0.5 meters (20 inches), Saturn is only 200 steps away. But your stride is equivalent to a whopping 7 million kilometers (4.4 million miles) in the model.
In this course, visitors can learn the characteristics of each planet while experiencing the distances between them.