Exhibition Room (First floor in West Building)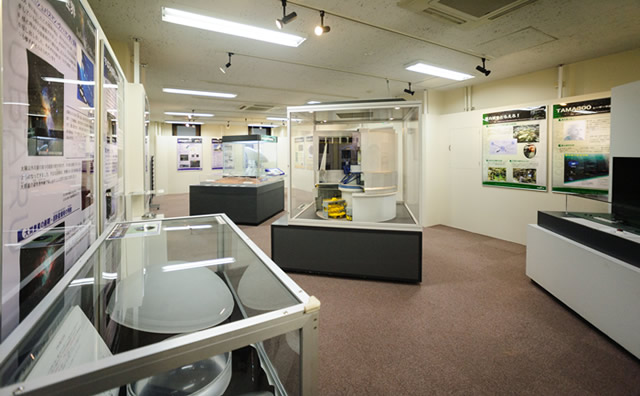 In the room, the introduction of NAOJ projects (Subaru Telescope, VERA, ALMA, TAMA300, SOLAR-B, and etc.), results of observation and research, and latest astronomy are exhibited.
Also, there are miniature of the Subaru Telescope and the Nobeyama 45-m Radio Telescope and the ALMA diorama.