What is the Solar Observing Satellite "Hinode"?
The Solar Observing Satellite "Hinode" was launched from the Uchinoura Space Center (USC) of the Japan Aerospace Exploration Agency (JAXA) on September 23, 2006. Hinode can observe the Sun in three different wavelength ranges: visible light, extreme-ultraviolet, and soft X-rays. It can simultaneously observe the atmospheric structure, which is composed of the photosphere of 5,800 kelvins and the hot outer atmosphere up to the corona of 1,000,000 kelvins, at high resolution. "Hinode" was developed through international collaboration among Japan, the United States of America, and the United Kingdom, which is similar to its successful predecessor, "Yohkoh." In the Hinode program, Japan made the satellite bus system, the main body of the optical telescope, and the X-ray telescope camera. Hinode has made various achievements for more than ten years since its launch and it is still actively functioning.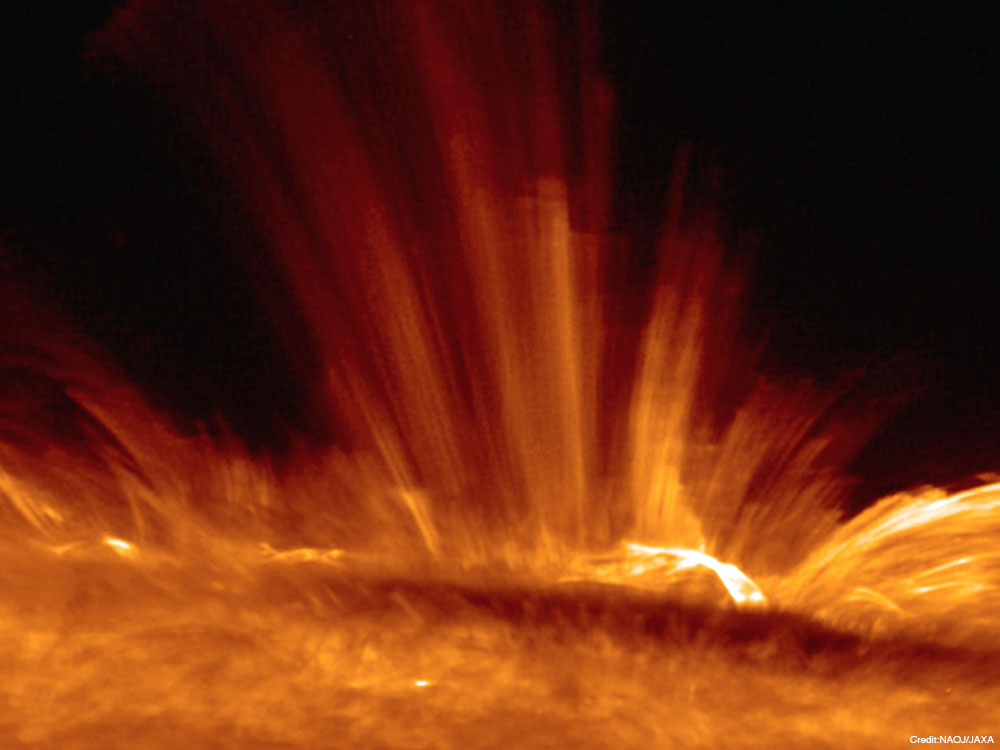 Research
Hinode has found waves traveling along magnetic field lines and has shown examples of waves heating the corona. These results may help to solve the longstanding "coronal heating problem." By cooperating with research activity using numerical simulations, we have also discovered magnetic structures that trigger solar flares and have revealed how sunspots are formed after the rise of the magnetic flux below the surface and the generation mechanism of the jets that occur near sunspots.
Specifications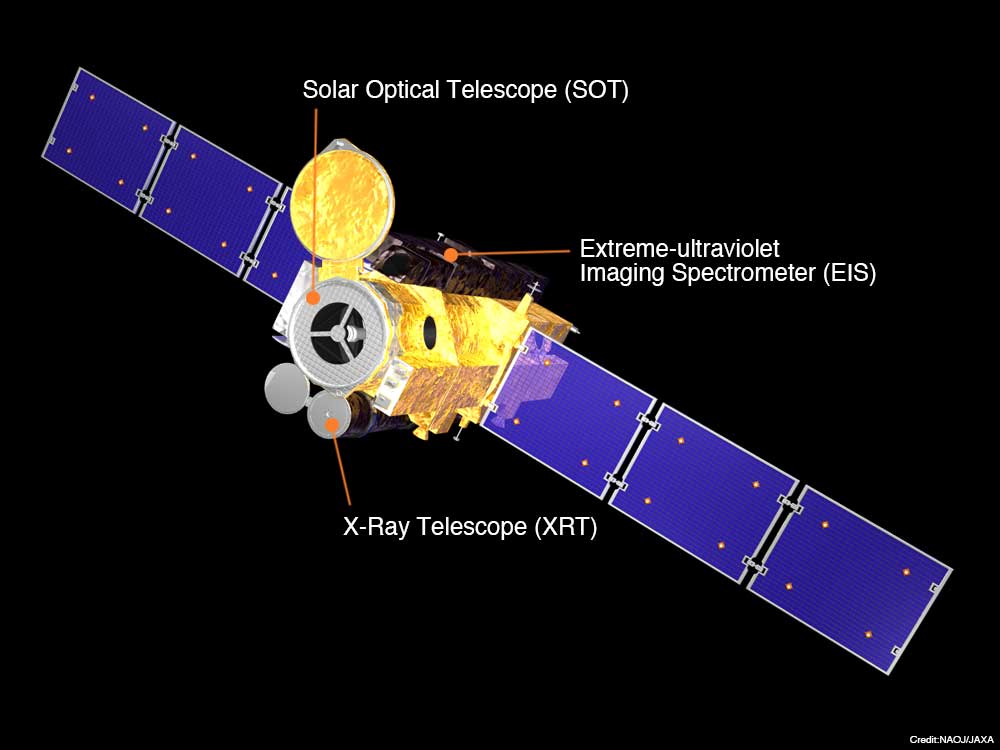 | | |
| --- | --- |
| Launch | At 6:36 am, September 23, 2006 (Japan Standard Time, JST). |
| Launch Rocket | M-V-7 rocket |
| Satellite Weight | ~900 kilograms |
| Overall length | ~4 meters |
| Paddle blade width | ~10 meters |
| Orbit | Sun-synchronous polar orbit, altitude ~680 kilometers |
History
| | |
| --- | --- |
| 1998 | Solar-B project started. |
| August 27, 2004 | SOT rollout press conference held. |
| August 1, 2006 | Hinode arrived at USC. |
| September 2, 2006 | Hinode was mounted on the 3rd stage rocket. |
| September 23, 2006 | Launched at 6:36 am (JST). |