About Public Relations Center
The Public Relations Center (PRC) was created in 1998 to share the latest astronomy research results with the public. We communicate and promote research breakthroughs in a manner that is understandable, relevant, and exciting. For this purpose, we offer a range of services and deliver amazing scientific information through a variety of media including the Web and scientific publications. We have also built an effective partnership with dissemination experts working for public observatories, science museums, and planetariums. The PRC is organized into seven branches: the Public Relations Office, the Outreach and Education Office, the IAU/International Outreach Office, the Ephemeris Computation Office, the Publications Office, the Library and the General Affairs Office. We also collect information about newly discovered objects and provide astronomical reading materials for the public.
Activities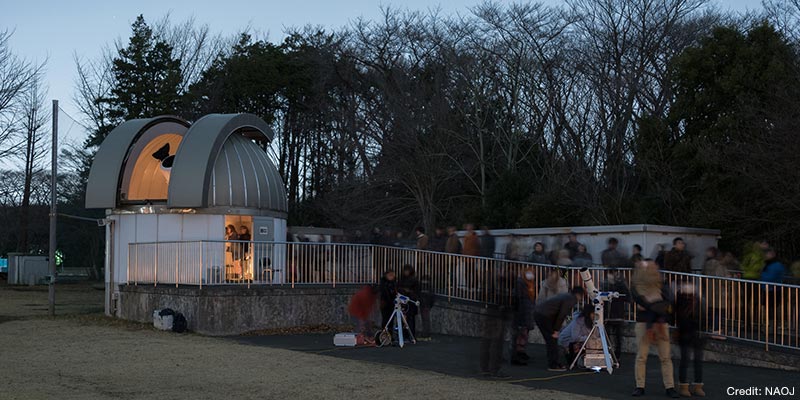 On Mitaka campus, a 50-cm (diameter) telescope is used for social education programs including stargazing and observation practice. We offer stargazing parties for the public twice per month, on the Friday before the second Saturday and on the fourth Saturday. PRC supports students who come for practice observation or extracurricular classes.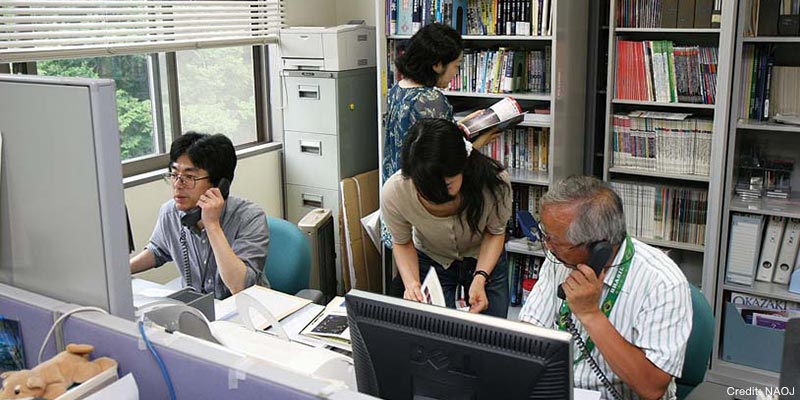 We answer more than 10 thousand questions a year from the general public.