Experience the Diversity of Astronomy Observatories Virtually
| Topics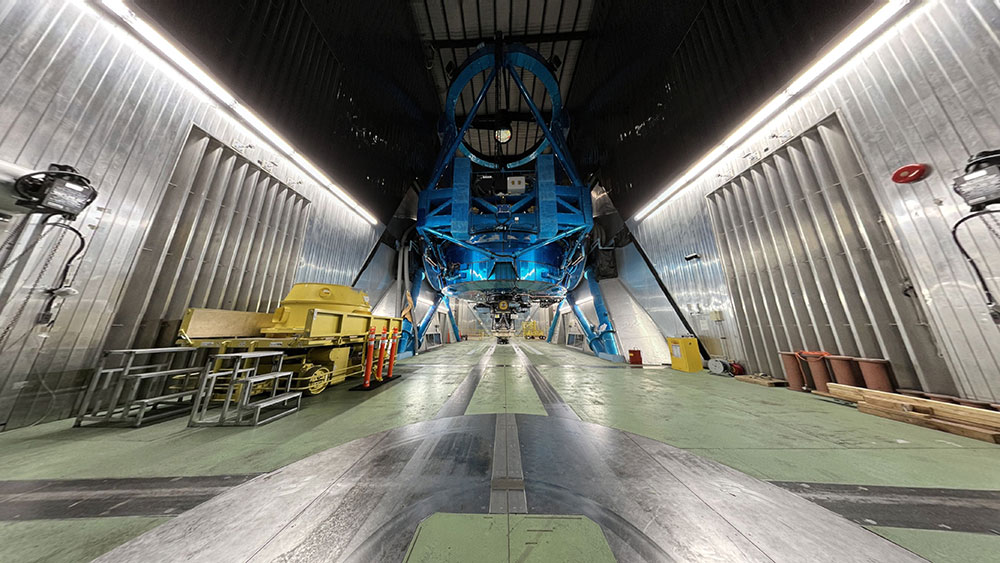 A new 3D showcase of the Subaru Telescope enclosure allows you to explore around inside this world leading research facility anytime and anywhere by accessing the VR (Virtual Reality) website with your smartphone, tablet, PC, or VR headsets. Some of the facilities include explanations and videos. In parallel, 3D showcases of the Observatory History Museum and Solar Tower Telescope, two historical facilities located in NAOJ's Mitaka Campus, have also been released.
Although all observatories, these three facilities are very different. The Observatory History Museum houses a refactor telescope with a 65-cm diameter lens. In the Solar Tower Telescope, the entire building acts as the body of a giant telescope for observing the Sun. And the Subaru Telescope is a world-class optical-infrared reflector telescope with an 8.2-m diameter primary mirror.
Though the Observatory History Museum is open to the public, the main attraction, the large refractor telescope, is not accessible to a wheelchair as it is located on the second floor with many stairs. And although the exterior of the Solar Tower Telescope can be viewed, the interior is normally closed to the public. These virtual tours enable anyone to look around inside these facilities.
These 3D showcases were developed through collaboration between Subaru Telescope, NAOJ; the University of Electro-Communications; and Matterport. We acknowledge Matterport Corporation for their generous support in creating this tour.
Related Links