An Extraordinary Celestial Spiral with a Twist
| Topics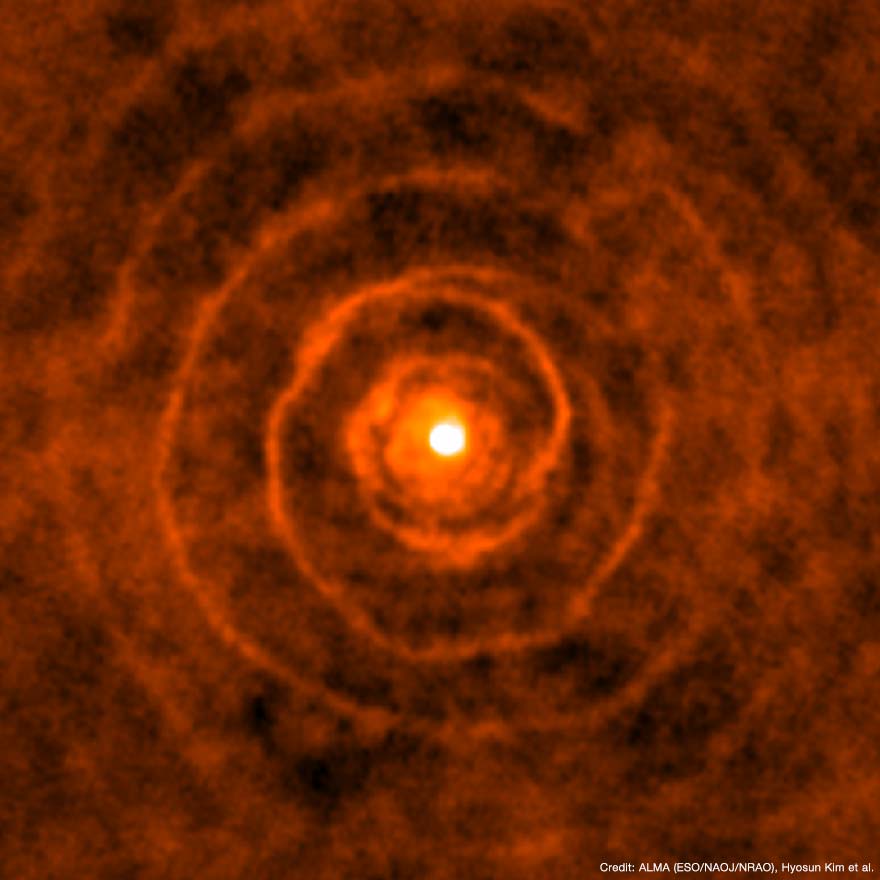 An international team of astronomers, led by Hyosun Kim in Academia Sinica Institute of Astronomy and Astrophysics (ASIAA, Taiwan), has found a way of deriving the orbital shape of binary stars that have orbital periods too long to be directly measured. This was possible thanks to an observation toward the old star LL Pegasi (also known as AFGL 3068) using the state-of-the-art telescope, the Atacama Large Millimeter/submillimeter Array (ALMA).
The new ALMA images reveal the detailed features of spiral-shell pattern imprinted in the gas material continuously ejected from LL Pegasi. A comparison of this observation with computer simulations led the team, for the first time, to the conclusion that a binary system with a highly elliptical orbit is responsible for its morphology of gas distribution. In particular, the bifurcation of the spiral-shell pattern that is clearly visible in the ALMA images, is a unique characteristic of elliptical binaries. This quintessential object opens a new window on the nature of central binaries through the recurrent patterns that reside far from the star at distances of a few thousand the stellar radii.
This research was presented in a paper "The Large-Scale Nebular Pattern of a Superwind Binary in an Eccentric Orbit", by Kim et al. to appear in the journal Nature Astronomy.
Related Link