Special Website "Multiwavelength Universe" Wins the WebAward 2016 Best Science Site
| Topics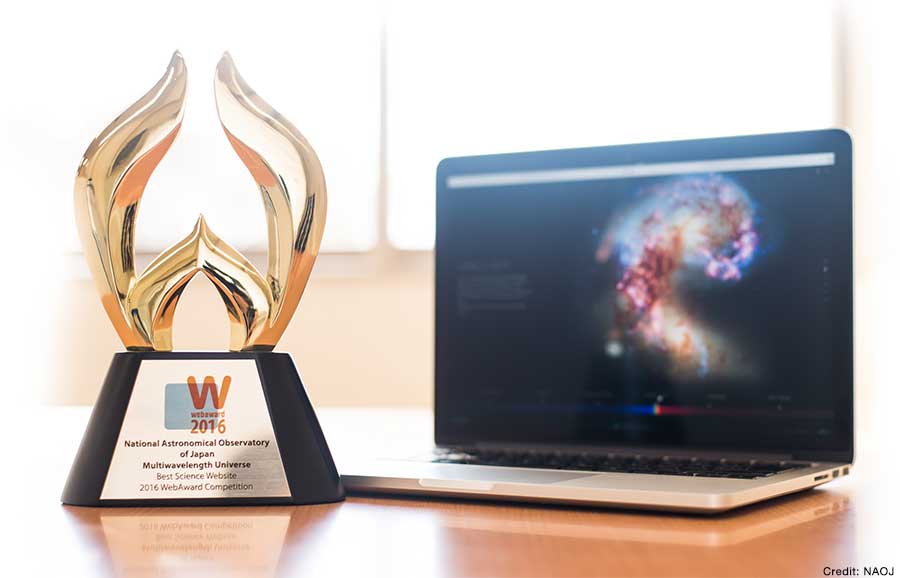 NAOJ's special website, "Multiwavelength Universe" won the WebAward 2016 Best Science Site. The Web Marketing Association in the United States of America gives these awards to excellent websites.
The Web Marketing Association is a volunteer organization founded in Boston in 1997. The WebAward Competition is held annually for website development in 96 categories. There are many excellent website entries from all over the world. We entered the category of Science, and received a very high evaluation, winning "Best Science Website."
About the Special Website "Multiwavelength Universe"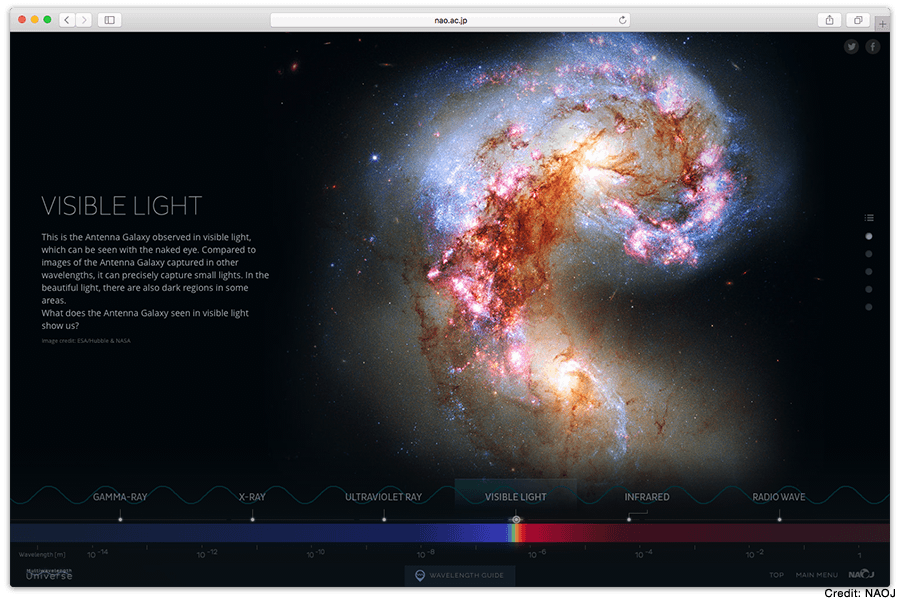 We created this website to answer frequently asked questions like "What does it mean to observe in multiwavelength?" or "Why does NAOJ operate various telescopes?" This site starts with the Antennae Galaxy observed in various wavelengths and introduces colorful images of the Universe captured in various wavelength. We aimed to make a website that many people can enjoy even by just looking at it, so we collected beautiful and dynamic celestial images.
If you haven't seen this website before, or even if you have, please take this opportunity to visit our site and learn about the scientific significance of the multiwavelength observations that are important for investigating the Universe.
* Recommended Environment: Computer or Tablet. Browsing with smartphones with small screens is not recommended. Thank you for your understanding.
Related Links