The 3rd Symposium on Universal Design for Astronomy Education with Workshops for Educational Material Development
| Topics
On 24 to 26 of September 2016, the National Astronomical Observatory of Japan (NAOJ) will host the 3rd Japanese symposium dedicated to Universal Design Astronomy. This year the Organizing Committee is proud to announce the broadening of the reach of the meeting, from national to international, welcoming all non-Japanese speaking participants with Japanese to English translated sessions and a full day dedicated to international programs.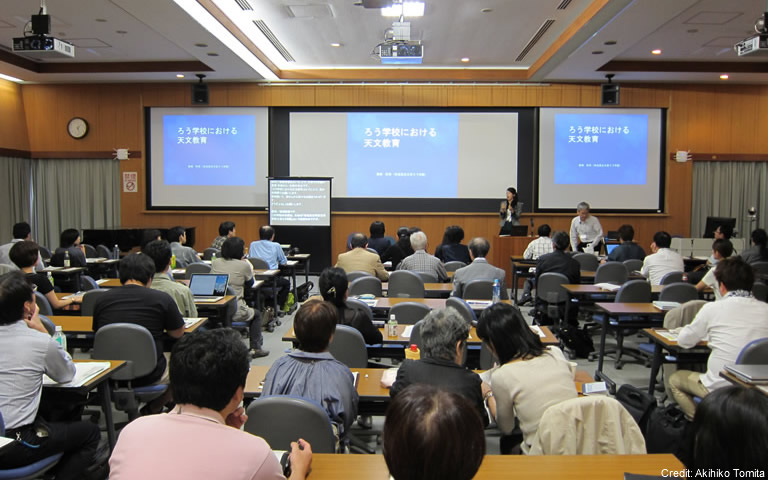 During this three-day event, the participants will not only watch and listen to lectures but will be part of a "sharing space" that will provide individual practice and experience. The underlying goal of the selected workshops is to make the participants exchange resources, activities, and ideas. After the symposium, each attendee will be able to implement activities with the resources learned and create new ones - this meeting will provide formal and informal educators with the know-how to disseminate astronomy to people with disabilities in their communities and make their activities more inclusive.
The program includes special invited speakers Wanda Diaz Merced from the IAU Office of Astronomy for Development, South Africa, and Amelia Ortiz-Gil from the Astronomical Observatory of Valencia, Spain.
We warmly invite you to join us in Tokyo and share your experiences with us and the over one hundred participants attending the symposium. You can find more about the program at the official site .