National Institutes of Natural Sciences (NINS) Nobeyama Exhibition Room is open for a limited time this summer
| Topics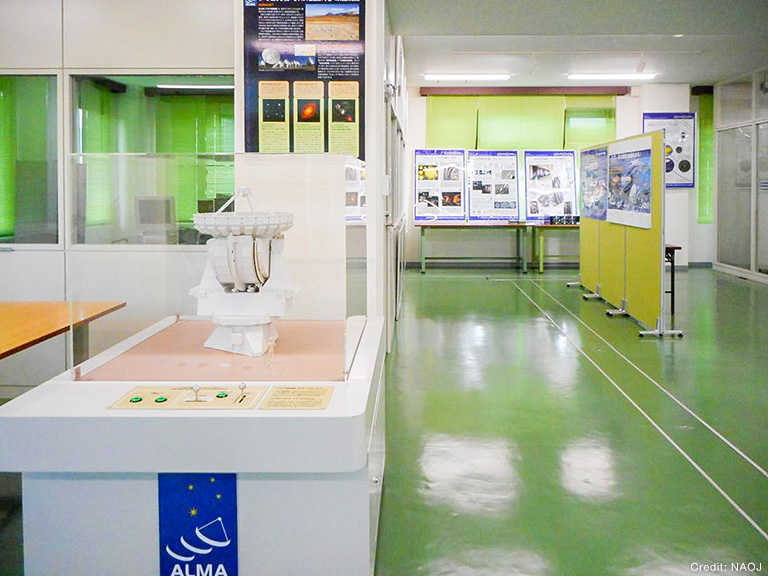 In summer 2016, the newly-established "NINS Nobeyama Exhibition Room" opened in Nobeyama Radio Observatory (NRO), Nagano Prefecture.
In this room, many panels and models are displayed showing the activities of the NINS headquarters and the five institutes of NINS (i.e., National Astronomical Observatory of Japan, National Institute for Fusion Science, National Institute for Basic Biology, National Institute for Physiological Sciences, and Institute for Molecular Science). This is the first chance to see all of these activities displayed together. The 4D2U Theater is also open during the school summer break.
This room is expected to increase the visibility of these activities, because NRO attracts many visitors. The room will be open until the end of September. Why don't you visit it?
For details, see the NRO website: National Institutes of Natural Sciences Nobeyama Exhibition Room (Japanese laguage only)