Announcement of the NAOJ Website Renewal
| Topics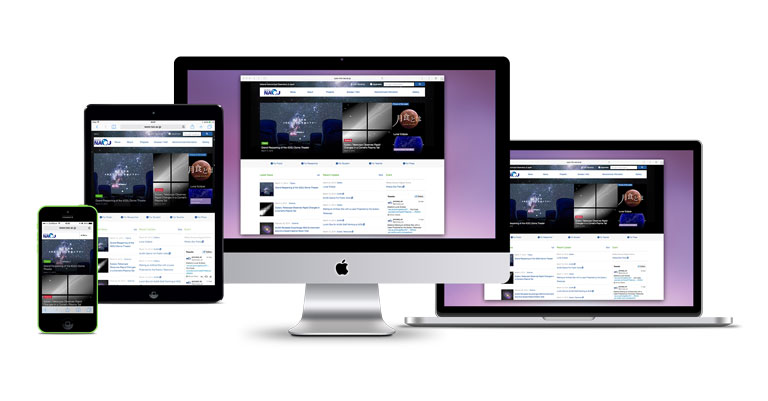 Today, April 1, 2015, we have renewed the NAOJ English Website.
The point of this renewal is to accommodate various devices. In recent years, an increasing number of visitors access the NAOJ website from mobile devices and tablets, foremost iPhones and Android devices. Access from mobile devices (iPhones, Android devices, tablets, etc.) accounts for 30% to 40% of the traffic, but that percentage is predicted to increase in the future. We have renewed the website to make it easier to view on a mobile device, enabling more visitors to examine the NAOJ website.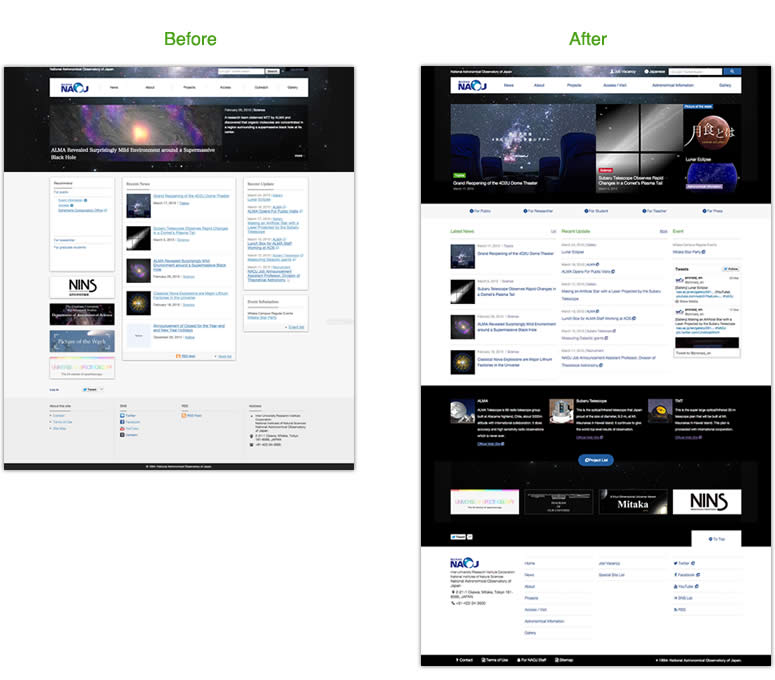 Also taking into consideration the current situation, now that support for Windows XP has been discontinued, we have removed versions of Internet Explorer earlier than Internet Explorer 7 from our list of supported web browsers. Please use the latest available web browser. We intent to conduct future upgrades to further improve the convenience and enhance the information. Please continue to use the NAOJ website from here on.