Soccer Balls in Interstellar Space
| Science
An international team of astronomers led by Masaaki Otsuka (Academia Sinica Institute of Astronomy and Astrophysics or ASIAA) has detected the C60 fullerene (molecules of carbon with 60 atoms arranged in patterns resembling a soccer ball) (Note 1) in the dying star M1-11. Data from the Subaru Telescope, the Spitzer Space Telescope (SST), the Very Large Telescope (VLT), the 1.88 m telescope at the Okayama Astrophysical Observatory (OAO), and the Japanese infrared astronomy satellite AKARI all contributed to this finding, which takes scientists closer to understanding the prevalence and formation of C60 in space.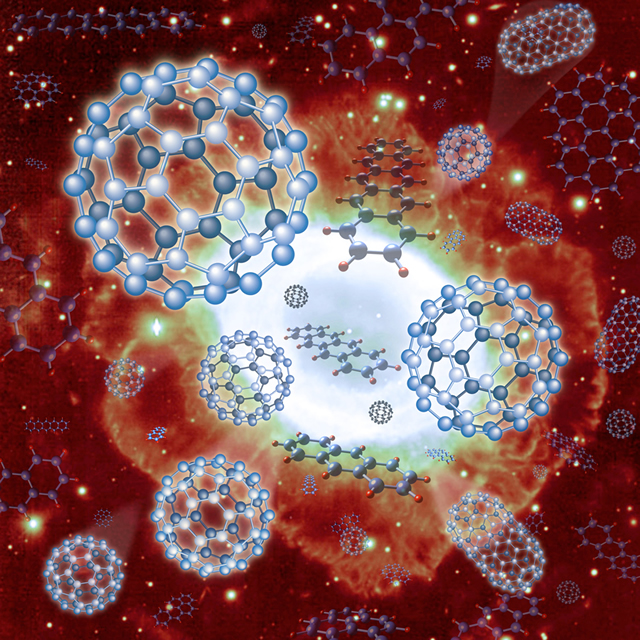 Link
This article is including a link to a article for kids.
Space Scoop | UNAWE
The Universe Awareness website provides children through the world with fun, easy to understand news and educational materials about the Universe. These help kids understand the size and beauty of the Universe. The "Space Scoop" section of Universe Awareness contains articles written for kids explaining current astronomy news. A Space Scoop is available for this article.