Surprising Spiral Structure Spotted by ALMA -- New observations reveal the secrets of a dying star
| Science
Astronomers using the Atacama Large Millimeter/submillimeter Array (ALMA) have discovered a totally unexpected spiral structure in the material around the old star R Sculptoris. This is the first time that such a structure, along with an outer spherical shell, has been found around a red giant star. It is also the first time that astronomers could get full three-dimensional information about such a spiral. The strange shape was probably created by a hidden companion star orbiting the red giant. This work is one of the first ALMA early science results to be published and it appears in the journal Nature last week.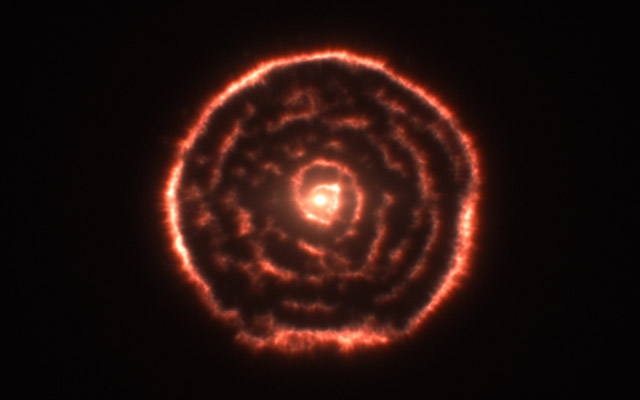 Link
This article is including a link to a article for kids.
Space Scoop | UNAWE
The Universe Awareness website provides children through the world with fun, easy to understand news and educational materials about the Universe. These help kids understand the size and beauty of the Universe. The "Space Scoop" section of Universe Awareness contains articles written for kids explaining current astronomy news. A Space Scoop is available for this article.