First IAU Symposium on Inclusion and Diversity held in Mitaka Campus
| Events

From Tuesday, November 12 to Friday, November 15, 2019, the International Astronomical Union (IAU) Symposium 358 on "Astronomy for Equity, Diversity and Inclusion - a roadmap to action within the framework of the IAU centennial anniversary" was held in NAOJ Mitaka Campus. This is the first IAU symposium dedicated to diversity and inclusion, welcoming 124 participants from 31 different countries including Prof. Ewine F. van Dishoeck, the IAU President.
Astronomy for Inclusion as an IAU Goal
The IAU describes its goals in the IAU Strategic Plan 2020-2030. The astronomy community is now in need of an implementation plan and roadmap to action, especially for Goal 2: The IAU promotes the inclusive advancement of the field of astronomy in every country. The expectations for this symposium from the international community were enormous; nearly 240 applications for participation and attendance were received, which is almost double the capacity of the conference room.
The conference hosted four keynote sessions; 57 talks and 37 posters; four Shared Spaces; one Safe Space; and two special sessions dedicated to the Mitaka Resolutions. The themes addressed focused on: Identifying and Addressing a Climate of Inclusivity; Sustainable Development Goals (SDGs): Gender Equality and Its Intersections, Astronomy for Society — Inclusion, Diversity, Equity, and Empathy in Communicating Astronomy; Diversity in Research: Identity, Ethnicity and Culture in Research Teams; and Research, Outreach, Education for Inclusion.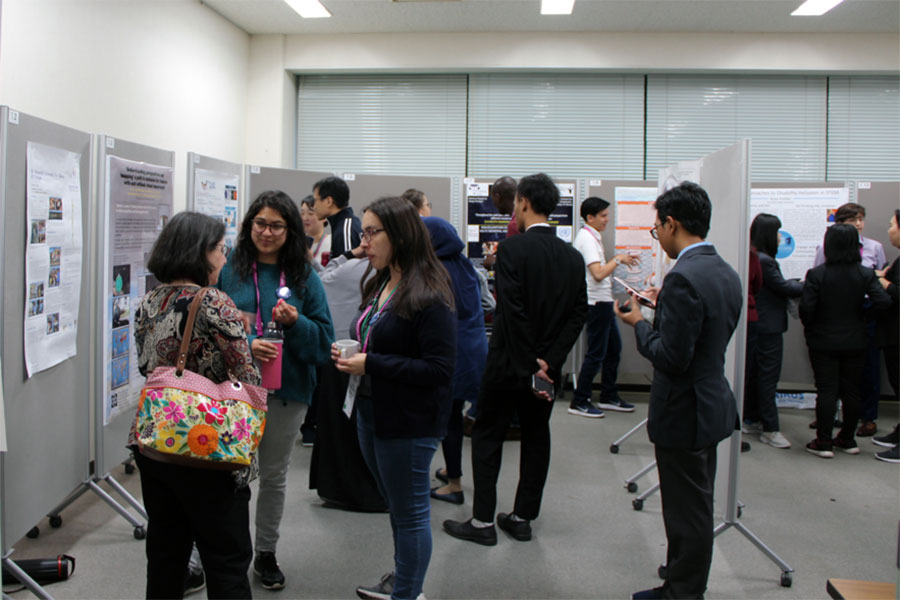 Inspiring Stars, the inclusive exhibition
As a special satellite event, Inspiring Stars, this IAU meeting also hosted the IAU100 Global Project Inspiring Stars, an IAU exhibition that showcases a wide variety of resources to support inclusiveness.
Symposium participants from Australia, Argentina, Chile, Japan, Malaysia, Spain, UK, and the USA, presented tactile models and images of celestial bodies and telescopes, and a sonification tool. Talks were also given during the conference. Not only the participants in the symposium, but also NAOJ staff members stopped by and enjoyed the exhibition.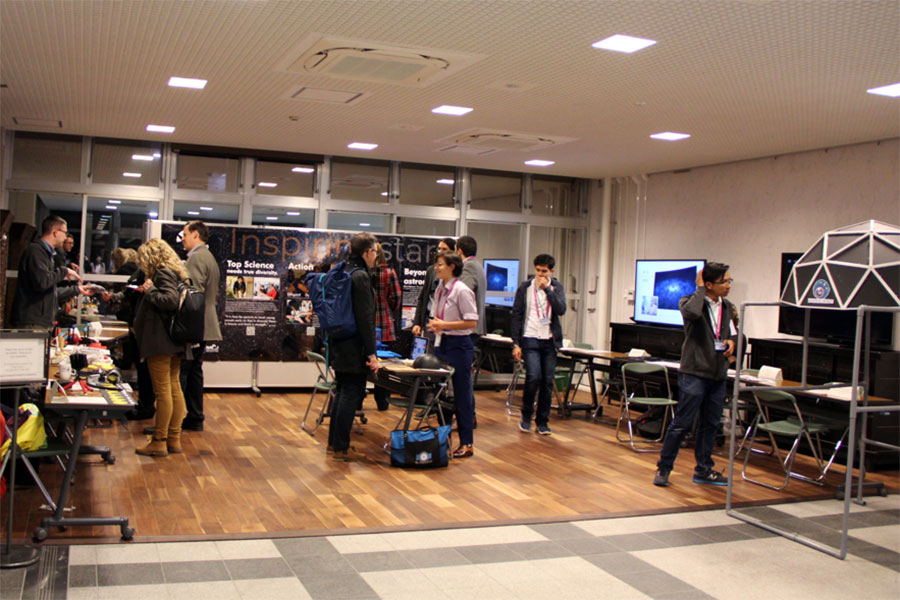 Bringing inclusion to Mitaka Campus
The symposium added several features related to how symposia can become more inclusive by introducing several changes to NAOJ Mitaka Campus and testing new ways of inclusivity that can best serve and inform meeting organizers in the future. Considering the broader needs of participants with diverse backgrounds and functional abilities, tactile maps of Mitaka Campus and the bathrooms, a breastfeeding room, a prayer room, and a quiet room were provided. During the sessions, real-time captioning was provided. In order that more people would be able to actively take part in this larger discussion, each session had one remote presentation for participants who could not travel for mobility or financial reasons, or who refused to travel due to the climate crisis (associated with air travel). "We hope that this first IAU symposium on diversity and inclusion in astronomy can direct change in our national astronomy landscape, and give the international research community a proof-of-concept for the sustainability for these meetings, and more actions to occur," said Junichi Watanabe, Vice-Director of NAOJ and Vice-President of the IAU.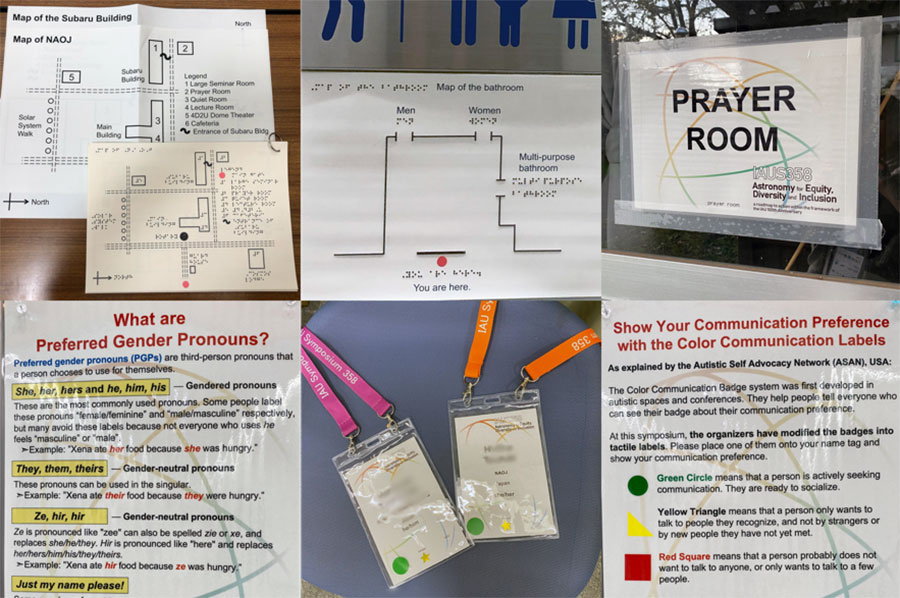 Related Links