Measuring Latitude Changes - International Latitude Service and 39°8' N Latitude Line -
Photo・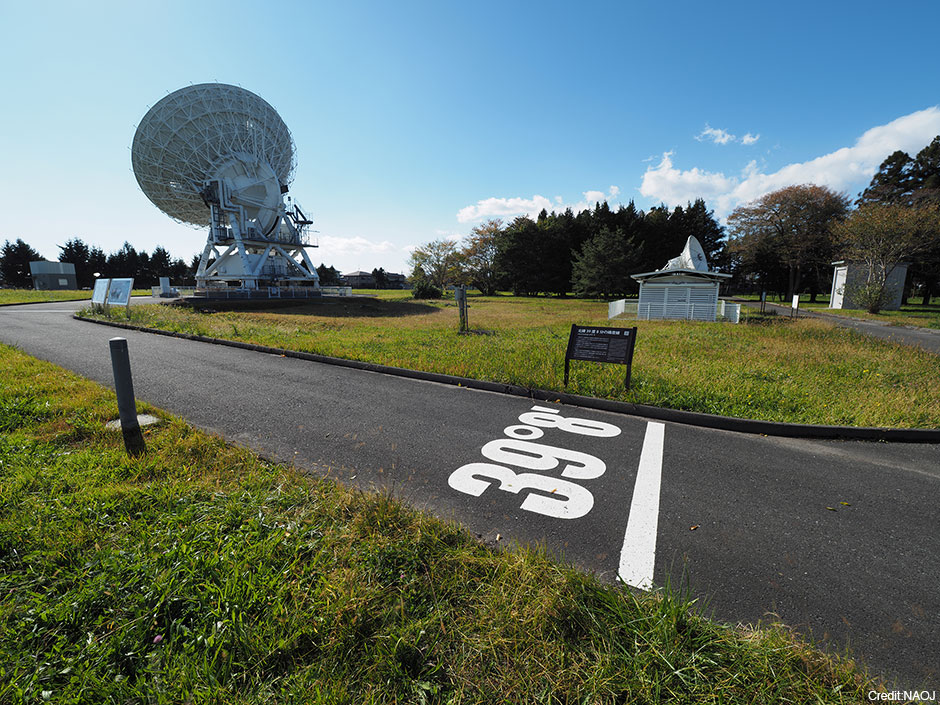 NAOJ Mizusawa VLBI Observatory, located in Mizusawa Ward, Oshu, Iwate Prefecture, is an observatory with a long history of nearly 120 years since its start as the observatory site of the International Latitude Service (ILS) project in 1899 (Meiji Era 32) (Note 1). Around the world there are six observatories located on the 39°8' N Latitude Line (Chardzhou in Russia, Carloforte in Italy, Gazersburg, Cincinnati and Ukhaia in the USA, Mizusawa in Japan). Japanese astronomers observed every night to elucidate the movement of the Earth's North Pole and South Pole relative to the Earth's surface (polar motion). However, shortly after astronomers started observing, the Central Bureau in Germany pointed out that the Japanese observation results were not correct. The staff members of the International Latitude Observatory of Mizusawa including Dr. Hisashi Kimura, the first director of the observatory, were in quite a predicament. The geodetic committee in Japan ordered Kimura to conduct a full inspection of 16 items on the visual zenith telescope used for observations. However, no defects were found in the observation instruments or the observation methods. Kimura gained confidence in this result and reconsidered the results from each station. Then, he found that they all had similar changes. This finding led to the discovery of the Z term which became famous worldwide (Note 2).
39°8' N Latitude Line and Explanation Board
In May 2015, we made a working group to discuss the possibility of drawing the 39°8' N latitude line and erecting an explanation board. In December of the same year, we were able to draw the latitude line and place the explanation board. Today, many tourists take photos here and it is used as a place to explain about the International Latitude Observatory.
Dr. Kimura and Tennis
After playing tennis, Kimura noticed a certain pattern in the observation results from each observatory. This pattern led to the discovery of the Z term. The episode of Kimura playing tennis is very famous. Playing sports is how he relaxed, even though he had the heavy responsibility of representing his country. It is very interesting that he made his world-famous discovery after playing sports. The episode of Dr. Hisashi Kimura playing tennis is described in "Kazeno Matasaburo," the book written by the famous Japanese author Kenji Miyazawa (Note 3). For those of you who are interested, please read it.
Text by: Hiroshi Funayama (Mizusawa VLBI Observatory)
Translation by: Hiroko Tsuzuki and Ramsey Lundock (Public Relations Center, NAOJ)
Image Data
| | |
| --- | --- |
| Year Taken | 2016 |
| Photographer | Yutaka Iijima |
| Credit | National Astronomical Observatory of Japan |
Download
Related Link