ALMA Spots Monstrous Baby Galaxies Cradled in Dark Matter
This press release was issued by The University of Tokyo on December 5th, 2015 in Japanese. English version is translated by the National Astronomical Observatory of Japan.
Astronomers discovered a nest of monstrous baby galaxies 11.5 billion light-years away using the Atacama Large Millimeter/submillimeter Array (ALMA). The young galaxies seem to reside at the junction of gigantic filaments in a web of dark matter. These findings are important for understanding how monstrous galaxies like these are formed and how they evolve in to huge elliptical galaxies.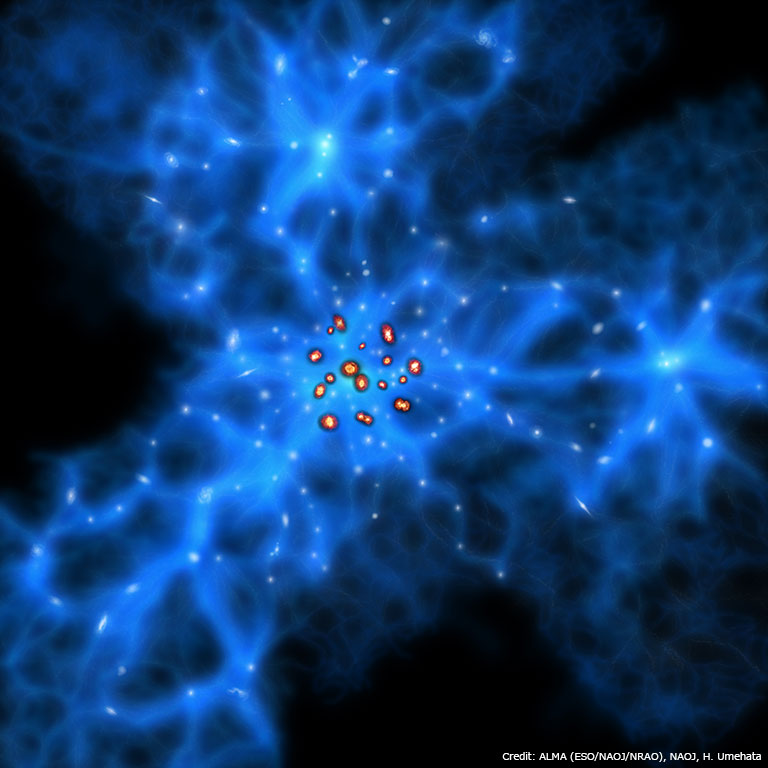 Link