NAOJ | NewsScience
Recent News
February 4, 2016 |Science
The team has succeeded in revealing the detail structure of ionized gas outflow streaming from the starburst galaxy by Subaru Telescope.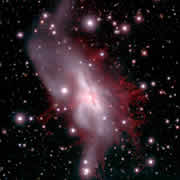 January 15, 2016 |Science
Astronomers have detected signs of black hole with large mass around the center of the Milky Way by Nobeyama 45-m Radio Telescope.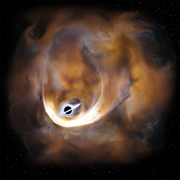 December 7, 2015 |Science
Astronomers detected the absorption of radio waves by ALMA and have discovered the most tenuous molecular gas ever observed.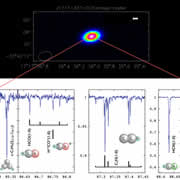 December 5, 2015 |Science
Astronomers discovered a nest of monstrous baby galaxies 11.5 billion light-years away using ALMA.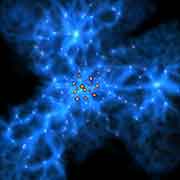 December 4, 2015 |Science
Astronomers have detected magnetic fields just outside the event horizon of the black hole at the center of our Milky Way galaxy.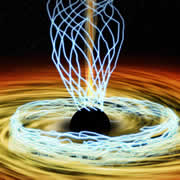 October 15, 2015 |Science
Researchers find galaxies forming stars at extreme rates nine billion years ago were efficient than average galaxies by ALMA, PdBI, and etc.

This article is including a link to a article for kids.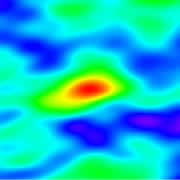 September 30, 2015 |Science
Research team reveals the astrophysical mechanism for the formation of sunspots by Hinode and NASA Ames Research Center's supercomputer.