NAOJ | NewsScience
Recent News
September 30, 2015 |Science
Research team reveals the astrophysical mechanism for the formation of sunspots by Hinode and NASA Ames Research Center's supercomputer.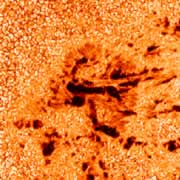 September 25, 2015 |Science
An international team observed massive dead galaxies in the universe 4 billion years after the Big Bang with the Subaru Telescope's MOIRCS.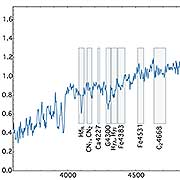 September 10, 2015 |Science
Astrobiology Center and IMS have presented a novel hypothesis that it could be possible for planets to have large quantities of abiotic oxygen.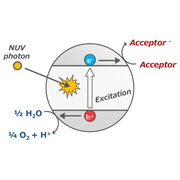 August 27, 2015 |Science
The research group discovered 48 DOGs using data obtained from the HSC on the Subaru Telescope and has measured how common they are.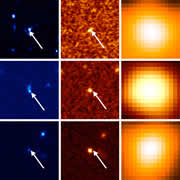 August 24, 2015 |Science
The combined data of Hinode, IRIS, and ATERUI, they were able to detect and identify the observational signatures of resonant absorption.

This article is including a link to a article for kids.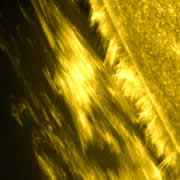 August 5, 2015 |Science
Subaru Telescope's HSC observed a large area toward M81 with satellite galaxies and resolved the special distribution of young stars.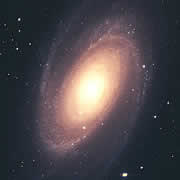 July 2, 2015 |Science
Researchers have begun a wide-area survey of the distribution of dark matter in the universe using HSC, installed on the Subaru Telescope.