NAOJ | NewsScience
Recent News
July 2, 2015 |Science
Researchers have begun a wide-area survey of the distribution of dark matter in the universe using HSC, installed on the Subaru Telescope.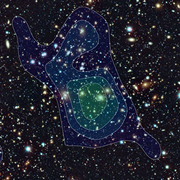 June 26, 2015 |Science
Researchers found evidence that enigmatic objects in ULXs exhibit strong outflows suggest black holes smaller than expected by Subaru Telescope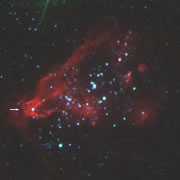 June 23, 2015 |Science
Astronomers has discovered 854 "ultra dark galaxies" by analyzing archival data from the Subaru Telescope.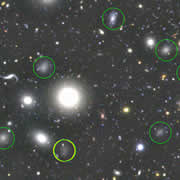 June 18, 2015 |Science
Research group observed the barred spiral galaxy NGC 1097 with ALMA and found the central SMBH has a mass 140 million times the mass of the Sun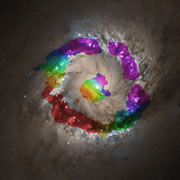 June 9, 2015 |Science
This press release was issued by Th...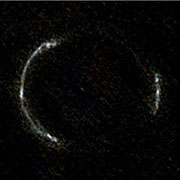 June 1, 2015 |Science
An international team has discovered a young planetary system that shares remarkable similarities to our own early solar system.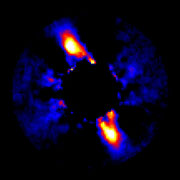 May 12, 2015 |Science
Applying the high precision data to the theoretical calculation of the r-process nucleosynthesis and obtained the results consistent with those expected from the core-collapse supernovae.