Subaru Telescope Observes Rapid Changes in a Comet's Plasma Tail
Images from a December 2013 observation of the comet C/2013 R1 (Lovejoy) (Note 1) reveal clear details about rapidly changing activity in that comet's plasma tail. To get this image, astronomers used Subaru Telescope's wide-field prime-focus Suprime-Cam to zero in on within 0.8 million kilometers of the comet's plasma tail, resulted in gaining precious knowledge regarding the extreme activity in that tail as the comet neared the Sun. Their results are reported this week in a paper in the March 2015 edition of the Astronomical Journal.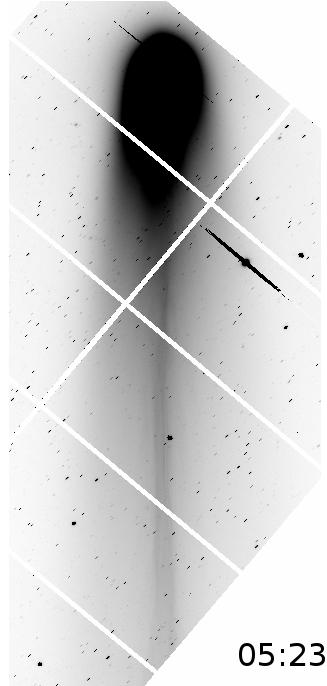 Their research paper titled "Initial Speed of Knots in the plasma Tail of C/2013 R1 (Lovejoy)" will be published in Astronomical Journal in its March 2015 issue.
Link