Saturn's Rings Viewed in the Mid-infrared
| Science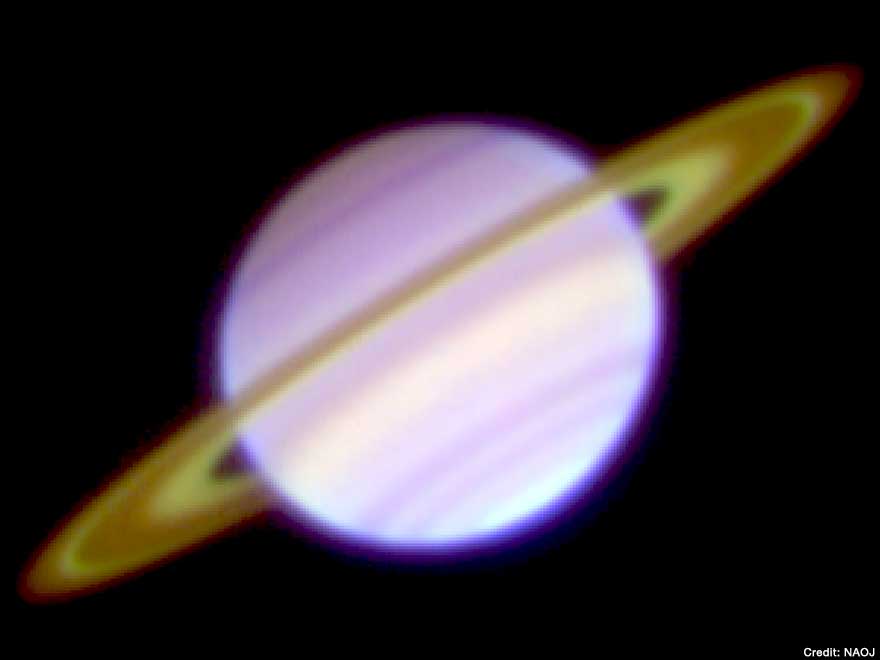 A team of researchers has succeeded in measuring the brightnesses and temperatures of Saturn's rings using the mid-infrared images taken by the Subaru Telescope in 2008. The images are the highest resolution ground-based views ever made. They reveal that, at that time, the Cassini Division and the C ring were brighter than the other rings in the mid-infrared light and that the brightness contrast appeared to be the inverse of that seen in the visible light. The data give important insights into the nature of Saturn's rings.
Related Link
This article is including a link to a article for kids.

The Universe Awareness website provides children through the world with fun, easy to understand news and educational materials about the Universe. These help kids understand the size and beauty of the Universe. The "Space Scoop" section of Universe Awareness contains articles written for kids explaining current astronomy news. A Space Scoop is available for this article.