What is the
NAOJ Telescope kit

?

The NAOJ Telescope kit is a built-it-yourself, compact, and reasonably-priced astronomical telescope designed to be used in the "One Family, One Telescope" and "One School, One Telescope" project.

Every step of the development of this telescope was supervised by the National Astronomical Observatory of Japan (NAOJ).
Features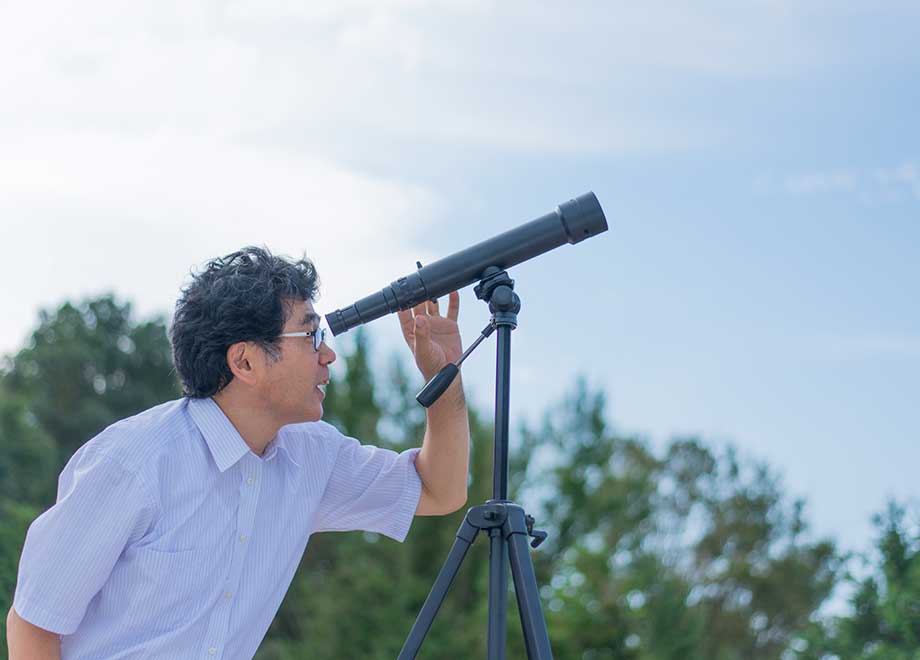 Developed by
NAOJ
NAOJ developed the NAOJ Telescope kit for high performance and low cost, permitting its use in educational settings. Users can observe the phases of Venus and the rings of Saturn, both difficult observations with prior collapsible, compact telescopes.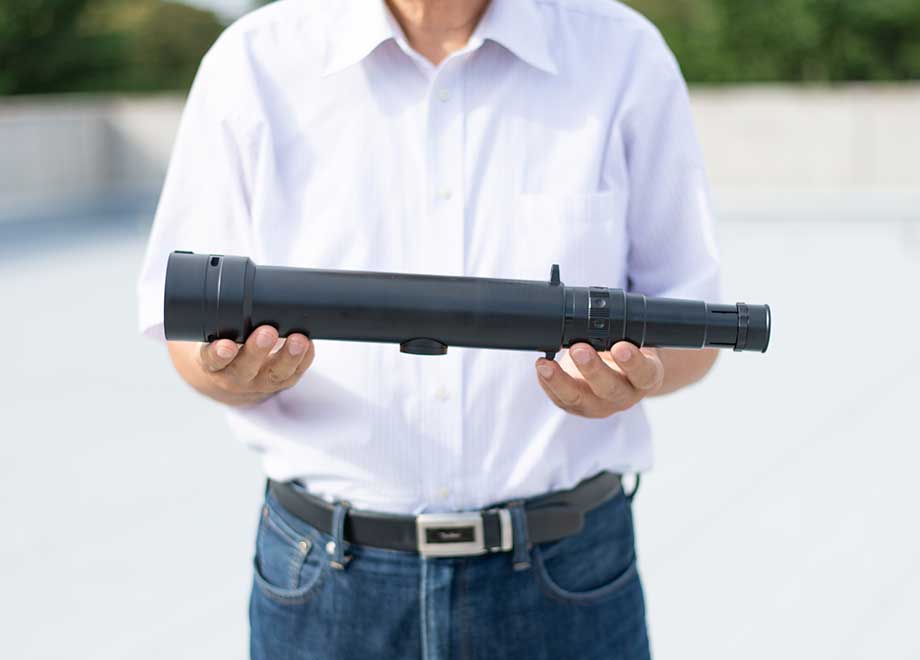 An astronomical telescope that is
lightweight, compact,

and

inexpensive,

but still offers

great performance

We thoroughly studied lenses, focal lengths, sizes, and tube materials, optimizing performance and cost while permitting detailed observations of the planets. We have succeeded in creating an astronomical telescope with cost-performance optimized for educating beginners.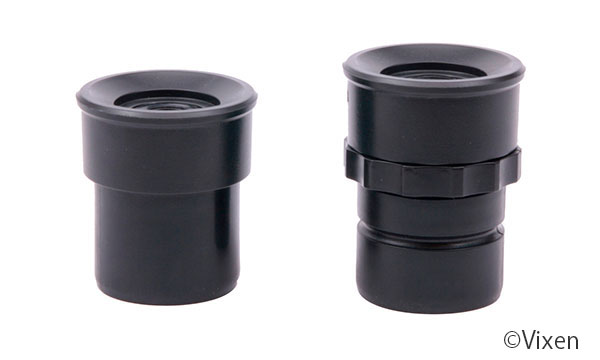 The NAOJ Telescope kit comes with two eyepieces, permitting observations at two magnifications: low magnification (16x) and high magnification (66x)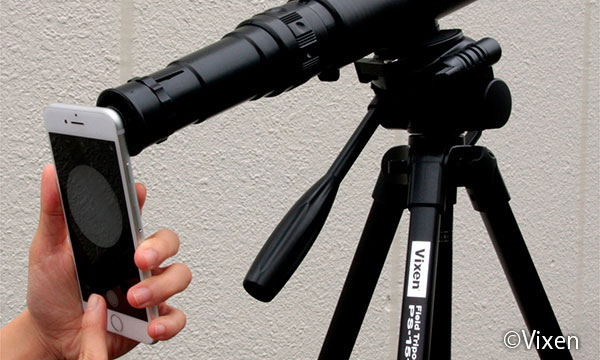 You can take pictures with your smartphone using the attachable "guide ring".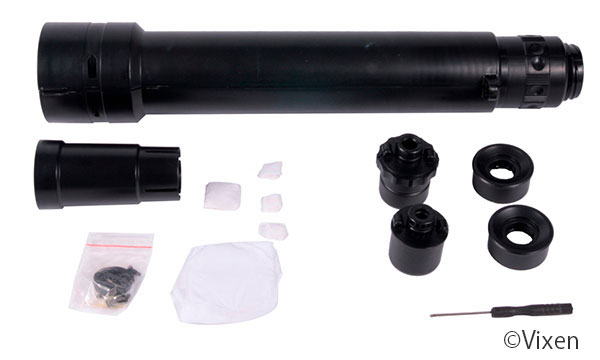 You can assemble it with just one tool: the screwdriver included in the kit. This is perfect for teaching the operation of the telescope and lens.
You can easily observe the
Moon

and

planets.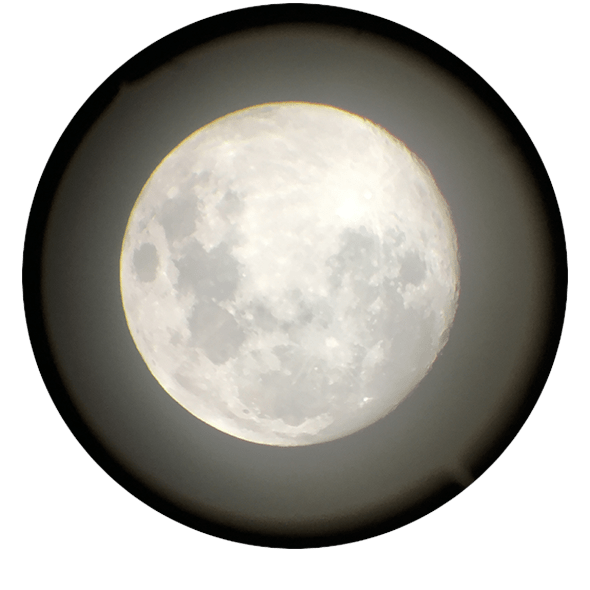 You can observe the craters of the Moon.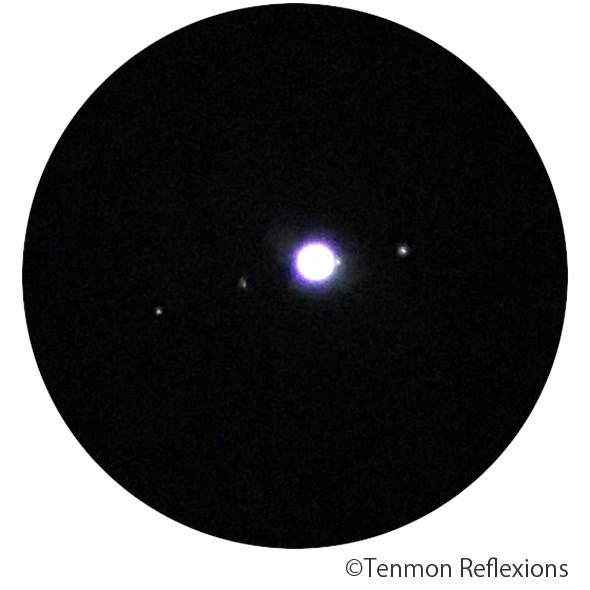 You can view not only Jupiter itself but also its Galilean moons.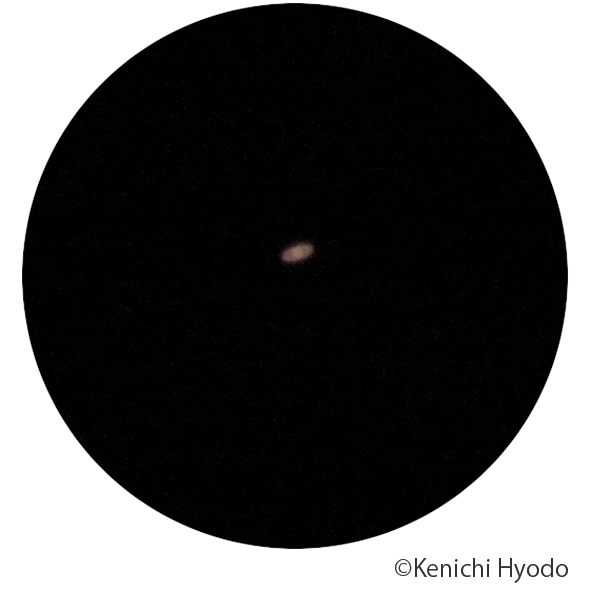 You can even see the rings of Saturn.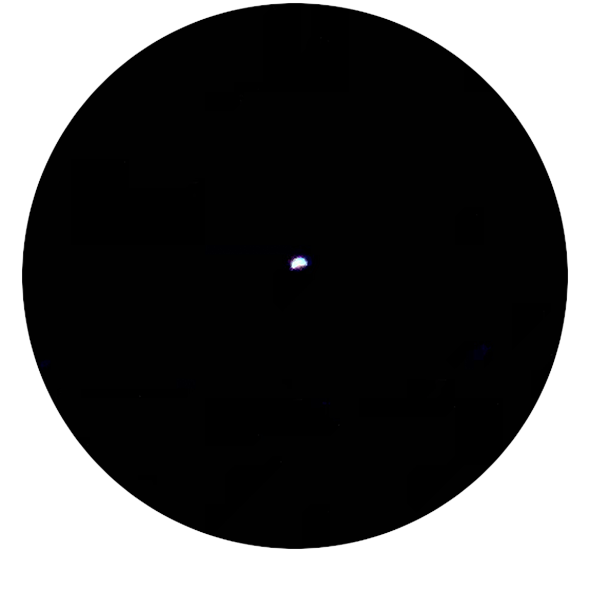 You can observe the changing phases of Venus.
Usage Examples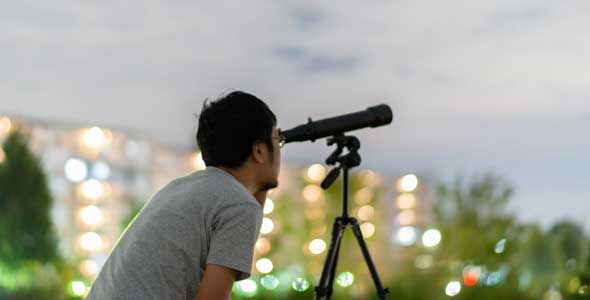 As an easy-to-use telescope at home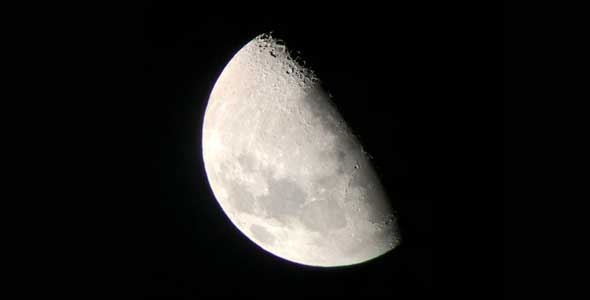 For observing the Moon and planets in schools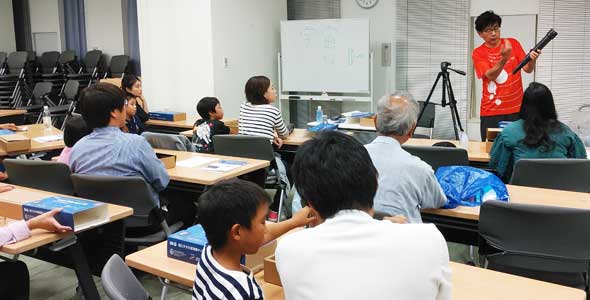 As instructional material for industrial arts training
Product Information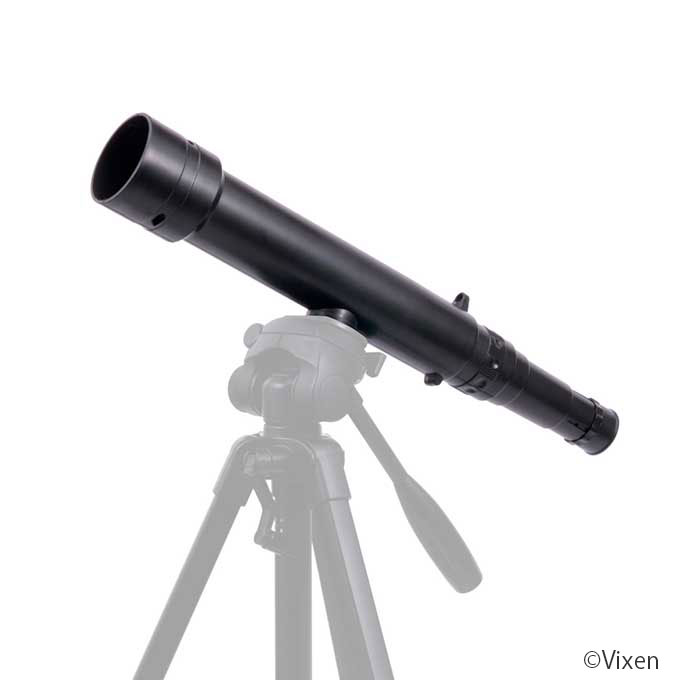 NAOJ Telescope kit
5,280 yen (tax included)
Specifications
| | |
| --- | --- |
| Objective lens | Diameter 50 mm / focal length 399 mm / two achromatic lenses |
| Magnification | 16x and 66x (replaceable eyepieces) |
| Full length | 450 mm (about 490 mm at maximum extension) |
| Maximum diameter | 67 mm (excluding protrusions) |
| Weight | Approx. 265 g |
| Eye pieces | 25 mm (Huygens type) / 6 mm (Plössl type) |
Tripod not included.
Frequently Asked Questions
Is it necessary to mount the telescope on a tripod during use?
Yes, it is. Please use a commercially available tripod for photography or video recording. We recommend a heavy, solidly-built tripod. If it is too light, the telescope may fail to perform adequately.
Why did NAOJ develop this telescope for general users?
This project was done in response to a request by the International Astronomical Union (IAU), following the International Year of Astronomy 2009 (IYA2009), for the availability of 10-dollar telescopes that could be distributed in developing nations. Off-the-shelf collapsible telescope kits were used for 10 years, but NAOJ decided to develop and sell its own telescope kit to encourage its distribution overseas and use in educational settings.
Store
Online store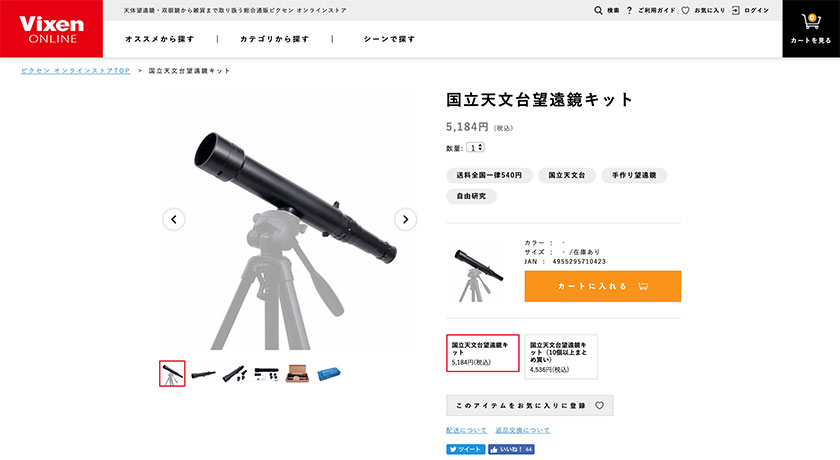 Vixen Online Store
Go to the Vixen Online Store website (Japanese Language Only)
In-store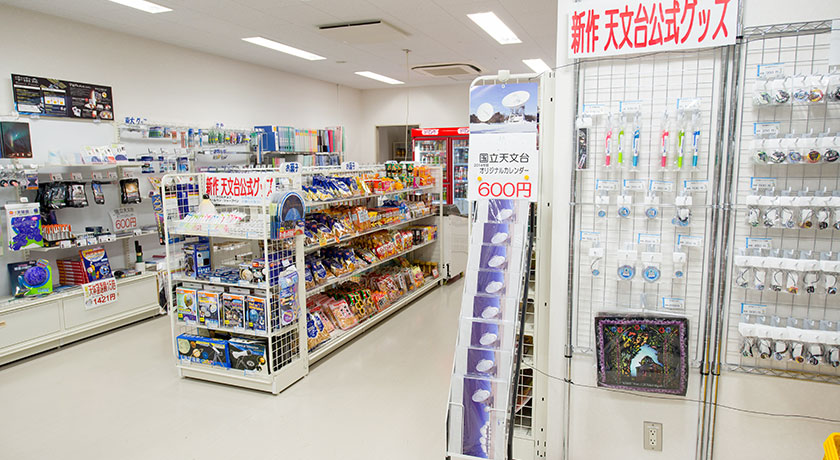 The University of Tokyo Student Coop Astronomy Shop
Location: NAOJ Mitaka Campus (2-21-1, Osawa, Mitaka City, Tokyo)
Open: 10:30 a.m. to 5:30 p.m. on weekdays
Bulk purchases (10 units or more)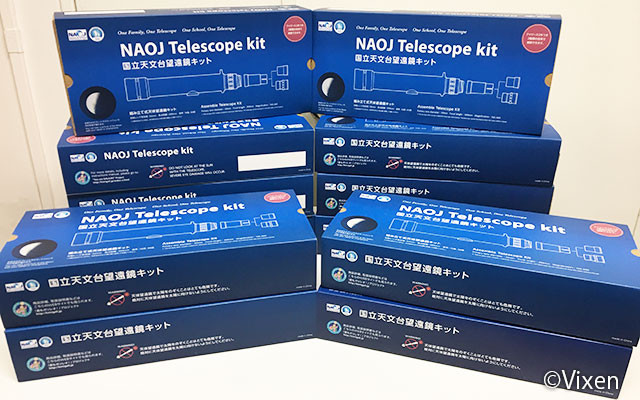 Natural Science Advertisement and Outreach Agency
The agency has set a discounted price for the bulk purchase of 10 or more kits. Please take advantage of this offer if you wish to purchase kits for use in schools or at special events.
Price list and how to order (Japanese Language Only)
Go to the Natural Science Advertisement and Outreach Agency website
For residents outside Japan
Inquiries
Phone (Inquiry number of the NAOJ)
+81-422-34-3688
Inquiries are accepted from 9:00 a.m. to 5:00 p.m. from Monday to Friday (Closed on Saturdays, holidays, and from December 28 to January 4).
Please tell the operator that you are calling about the NAOJ Telescope kit.
e-mail address
NAOJ-TELESCOPE_@_prcml.mtk.nao.ac.jp
Please enter "@" in place of "_@_".
The development of the NAOJ Telescope kit was made possible thanks to support by the International Astronomical Union (IAU) and crowdfunding from the Society to Give Children Astronomical Telescope, which was led by the 30th President of the IAU, Norio Kaifu, who passed away in April 2019.
The development and worldwide distribution of the telescope kit is supported by NAOJ, IAU, and IAU Office of Astronomy Outreach (OAO).