Mysterious Infrared Light from Space Resolved Perfectly
| Science
A research team using the Atacama Large Millimeter/submillimeter Array (ALMA) has detected the faintest millimeter-wave source ever observed. By accumulating millimeter-waves from faint objects like this throughout the Universe, the team finally determined that such objects are 100% responsible for the enigmatic infrared background light filling the Universe. By comparing these to optical and infrared images, the team found that 60% of them are faint galaxies, whereas the rest have no corresponding objects in optical/infrared wavelengths and their nature is still unknown.
These observational results were published as Fujimoto et al. "ALMA Census of Faint 1.2 mm Sources Down to ~ 0.02 mJy: Extragalactic Background Light and Dust-poor, High-z Galaxies" in the Astrophysical Journal Supplement, issued in December 28, 2015.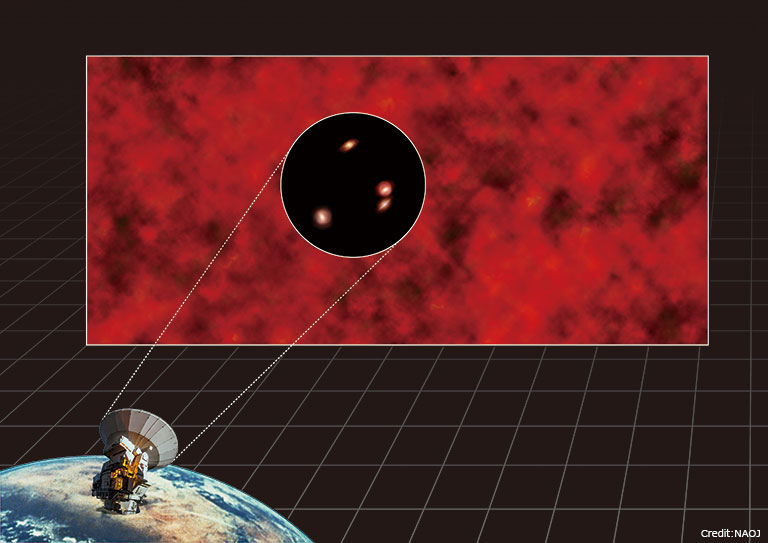 For details, see Press Release: Mysterious Infrared Light from Space Resolved Perfectly.
Link